Latest news from India
We held our 2017 annual Stakeholder meet with End Poverty and the Rajasthan villagers in February 2017.
GEN works at the community (grassroots) level to support and empower individuals and groups to identify their community goals. We then help them achieve them. GEN's main partner now in India is END POVERTY which we helped set up in 2009.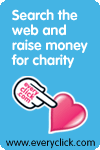 Our latest brochure
The GEN Initiative Ltd.
Working with grassroot NGOs and the most disadvantaged villagers to contribute to the elimination of poverty.
Charity Commission Registration No. 1101193 Charitable Company Limited by Guarantee No. 4620446
annual report
Our GEN supporters
We are really grateful to our major supporters, without whom we would not be able to undertake our work
Miss KM Harbinson Trust
Open Gate Trust
The Public Health Action Support Team (PHAST)
The Saga Charitable Trust
CB and HH Taylor 1984 Trust
The Funding Network
and our many individual supporters who have given more than £6000 through individual donations, sponsored fundraising walks or our crowdfunding campaign earlier this year
iPartner India
The Pakhar Singh Foundation
The Romeera Foundation
The WF Southall Trust
The Waterloo Foundation
Our Photographs © Gen and End Poverty
We hold several fundraising walks each year. Click to find out about our most recent
click for report archive
We are delighted to have been awarded £10,000 for our teenage girls literacy project by the Funding Network after a live crowd-funding event on 25 January 2018. Click on the logo for more